Prop Hire
Here at Acorns Events we have a huge array of props for all different themes. We use these props for (your party or event). Our props have been used in lots of film sets and TV programmes. Please see below some of our props and feel free to get in touch with any questions, we are happy to help. We can make any special props for your party or event in any theme you choose.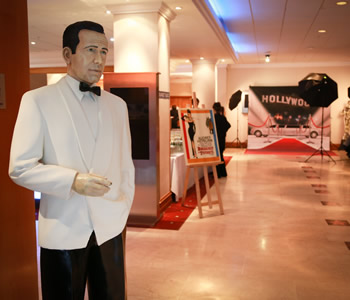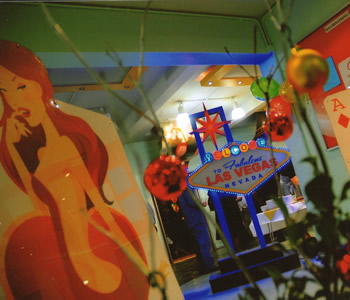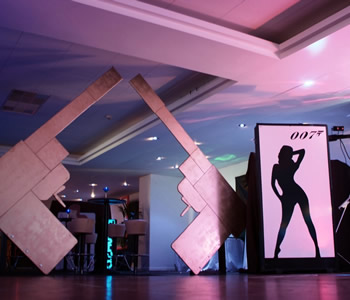 Las Vegas Props
We have a huge amount of Las Vegas themed props, including the famous "Welcome to Las Vegas" sign and various casino props. Ideal for your Las Vegas Themed Party. Here are some of the props we have to offer.
Red carpet with chrome stanchions and red stylish ropes
Welcome to Las Vegas 8ft tall Sign (colour changing)
Fantastic 8ft tall stunning showgirls standees in cream dresses
Stunning 8ft tall showgirls Standees feathers coming out of their head dresses
Double sided Casino signs
Red / Pink Flame Lights
Roulette Panels/Walkway
Las Vegas Freestanding Casino open Signs
Las Vegas Hotels 6ft Standee
Elvis Standee
6ft Slot machine standees
Las Vegas light up sign canvas pictures
Uplighters | Available in Red, Green & Blue | Colours can be set to change with the music
Route 66 light up signs
5ft Giant Vegas showgirl Playing Cards
5ft Casino Signs
5ft Poker Signs
4ft Freestanding Casino Light Boxes
Sets of Giant 2ft Dice on Poles (Black and Red)
Event Staff will set up/breakdown
Hollywood Themed Props
Please take a look at some of our Hollywood themed props & party supplies from Lifesize celebrity standees to red carpet and stanchions. Our Hollywood theme scene setters will transform your room. We are always coming up with new Hollywood party ideas, please get in touch if you have any questions.
Red carpet, ropes and chrome stanchions
Flame Lights
Uplighters in Red Green & Blue | Can be set to change to music
Life Size Statue of Humphrey Bogart
Hollywood Film Production Pictures on Easels
Large Clapper Board
Gold Award Lifesize Standees
Humphrey Bogart Lifesize Standee
James Dean Lifesize Standee
5ft Marilyn Monroe Lifesize Standee
5ft Audrey Hepburn Lifesize Standee
Elvis Lifesize Standee
Audrey Hepburn and John Wayne Pictures on Easels
Free standing Marilyn Monroe Picture
6ft Freestanding Film Strips of Hollywood Stars
5ft Freestanding canvas Film Strips of Stars
Hollywood Girl Playing Cards
6ft Clint Eastwood Lightbox Panel
6ft Marilyn Monroe Lightbox Panel
6ft Elvis Lightbox Panel
Event staff to set up and take away all props
Spy Night Props
Please see some of the props we have to offer for James Bond Nights
Red carpet, ropes and chrome stanchions
Bond Pictures set on easels - slectively placed around the room or entrance
Red / Pink Flame Lights
Uplighters - Red Green or Blue - Colours can be set to change with the music.
Giant 4ft tall Martini glass
Large 4ft prop golden gun
Large 6ft prop gold gun
A pair of 8ft tall Golden Spy Guns
5ft panels of a Secret Agent, with smoking gun
Life size spy girls, silhouettes
Life size spy boys, silhouettes
6ft Spy girl light box panel
5ft Spy Girl Playing Cards
5ft Casino Signs
5ft Poker Signs
6ft 007 Ace of Spades
Giant Red Dice on Poles (each dice 2ft sq.)
Giant Black Dice on Poles (each dice 2ft sq.)
4ft Free standing casino & 007 lights
Pictures set on easels to set around the room
Event Staff set up and break down all props
A few of our happy customers.