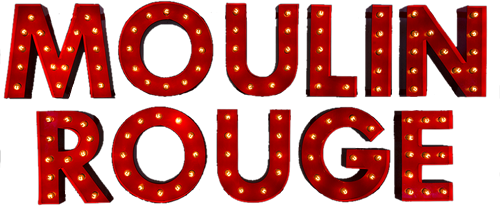 From start to finish your party will be dazzling with glitz!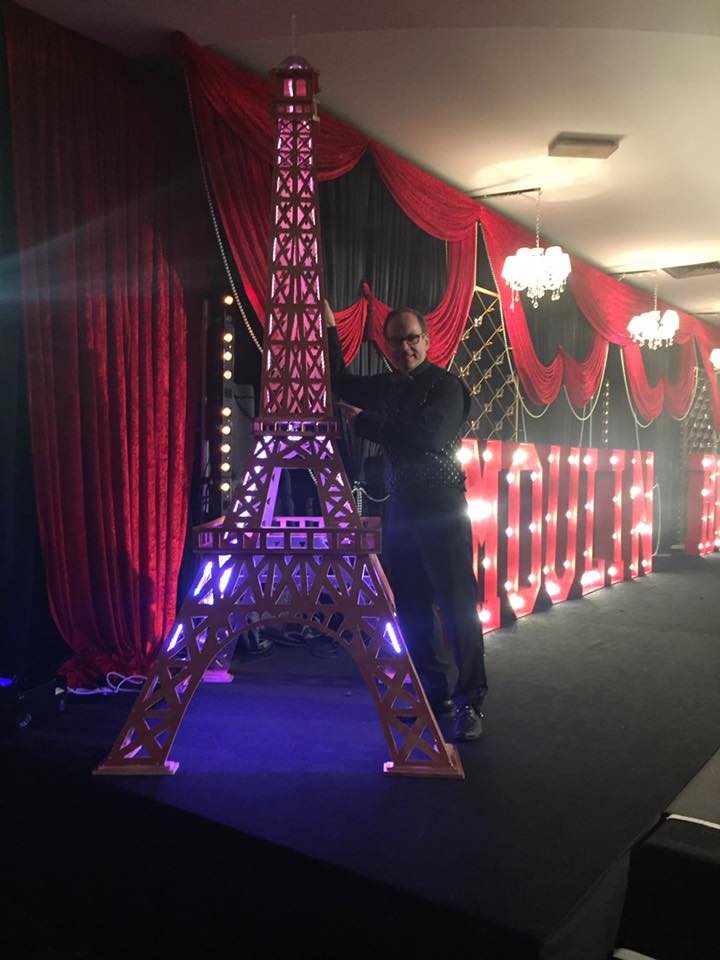 Choose your own theming from the following
VIP Red Carpet entrance with chrome stanchions and red stylish ropes.
Antique easels, with framed pictures of can can dancers and the famous windmill adds to the classy feel.
MOULIN ROUGE 4ft tall letters with white lights, quite simply a must for any event!
6ft Lightboxes with Burlesque dancers and Can Can girl images.
Moulin Rouge Famous Red Windmill: 10ft tall, guests can go inside for photographs, the sails light up and rotate!
Our 8ft tall Eiffel Tower is a stunning centrepiece; red or colour changing lights add to the ambience.
Giant 8ft long Gold Masks add to the occasion, place your head through them for fun photographs.
Large 2ft square red and black dice on poles.
Glitter Champagne Bottle and Martini Glass (standees), adds a touch of class to your drinks area.
8ft Showgirl standees in cream dresses.
8ft Showgirl standees in red and gold dresses with feathers.
Red 5ft tall flame lights, ideal for the entrance or either side of the dance floor.
6ft Showgirl playing cards in hearts, clubs, diamonds and spades.
Uplighters; can be set on red, or any colour or changing colour mode.
Table Decorations
2ft Eiffel towers centrepiece with red lights inside (highly recommended)
2ft tall Martini glass centrepieces, with black and white ostrich feather, clear aqua balls and white lights.
Mirror plates with pearl edges.
Black chair covers with, red, silver or white bows.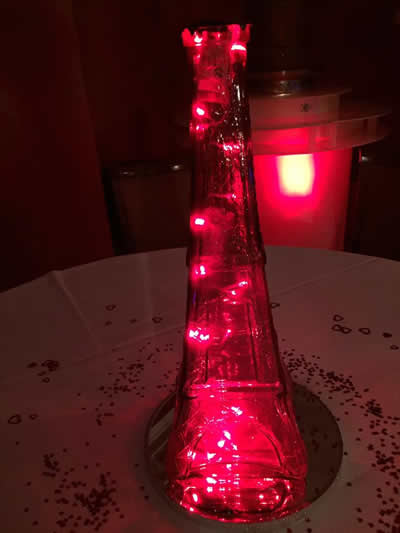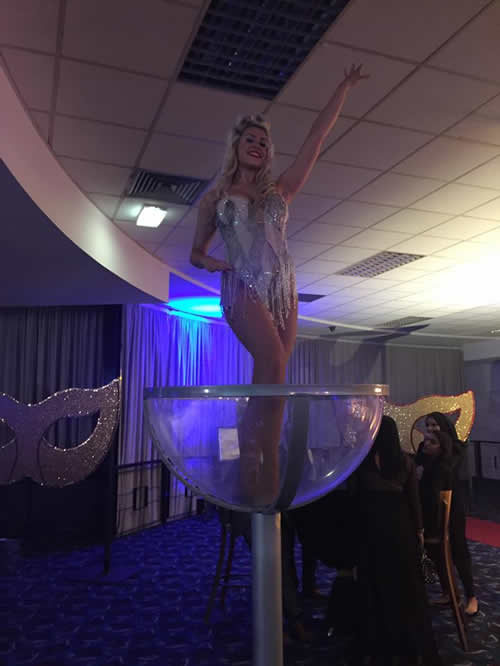 Entertainment
Showgirls; in sequined dresses with feathers, to meet and greet guests, hand out drinks etc as required.
Giant Martini Glass; with a dancing showgirl inside the glass.(Ideal for reception area).
Fire Performers; with a full range of props the performance engages the audience and adds an extra dimension to your entertainment.
Moulin Rouge Dancers; beautiful costumes adorned with frills and feathers. Perform lively and exciting routines, featuring impressive flexible tricks and cartwheels galore!
Human Canapé; the dress is the actual table!
Close up magician, in reception and in between courses as required.
Photobooth; Holds up to 10 guests with lots of props.
Top quality disco; Lots of lights and music to fit the theme, also any special request are always welcome.
Singers and Bands; We have a full range of talented singers and bands available on request.
Fun Food!
Four Tier Chocolate Fountain with a red light base; The best available Belgium chocolate, with lots of dips including of course Strawberries.
Ice Cream Cart; serving the famous Cadbury's 99's.
Unlimited Fresh Popcorn in a red cart.
Unlimited Candy floss cart in pink.
Pick a mix stand; with 20 different choices of everyone's favourites.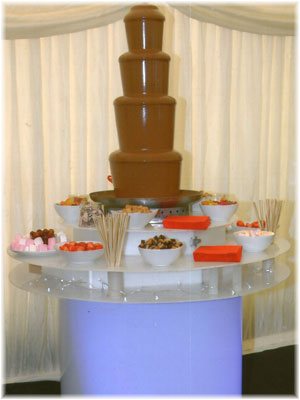 All Moulin Rouge parties or events can be tailored just for you, with your individual needs and budgets. Acorns Events own all of our own props.
Please take a look at our Moulin Rouge Gallery below