Be Amazed!
Introducing our Magician
We offer our magician with our casino packages, whether they are Theme nights, Weddings, Birthdays, Parties or any event. We also hire out our highly experienced in-house magician as a standalone package. Your friends & family will be stunned by the quality of our amazing close up magician.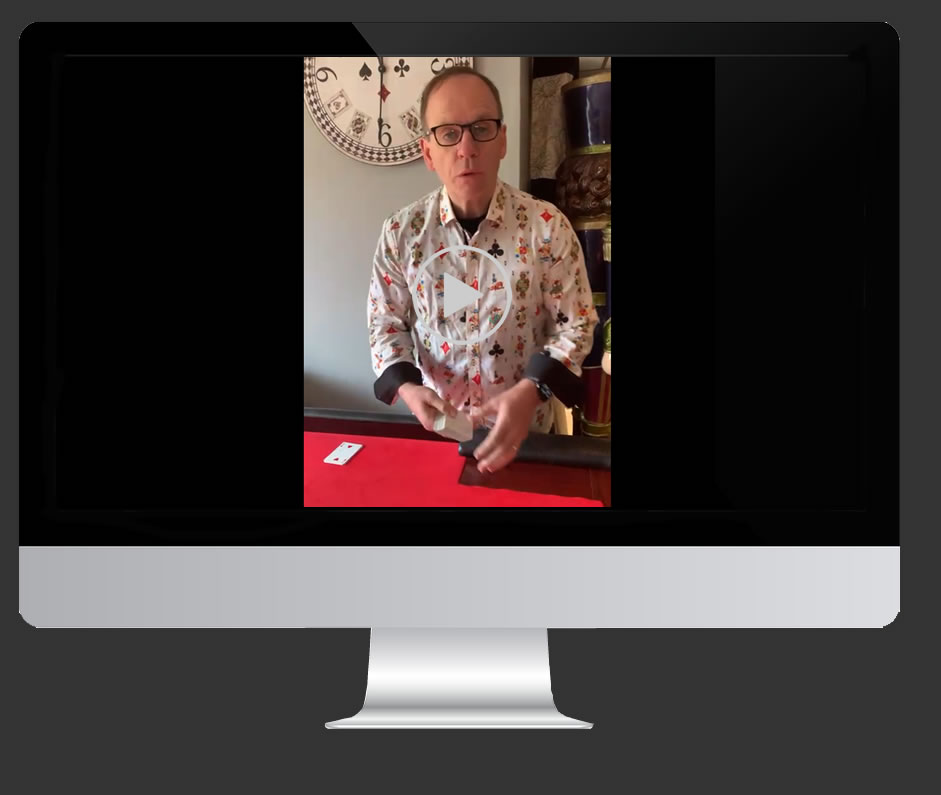 Andrew (Mr Magician)
Magic For All Ages
Andrew is a close-up magician. For over 21 years all over the UK his fun personality and the style of his entertainment, have been the highlight of, parties, corporate events and weddings adding that something extra special.
His unique brand of FUN close-up magic is so flexible and engaging that it works wonders on a huge variety of occasions. Performed at close quarters, it means he can move freely amongst guests at the reception, in between courses during dinner, or as required throughout your party or event.
His warm and approachable personality enables him to break the ice comfortably, he spreads laughter throughout the room with his entertainment and creates magic with memories that guests will treasure for years to come.
Comments:
"It's like watching Dynamo"
"Best magician I have ever seen"
"You should be on television"
"Wow that was amazing"
"No way, did that really just happen?"
"How did you do that?"
"I will remember that trick for the rest of my life"
"Wow, that's incredible!"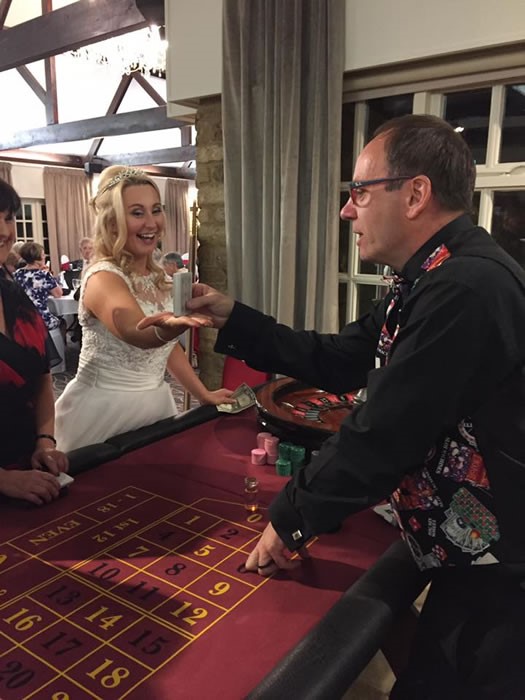 Wedding Magician
Your wedding day is one of the most special days in your life, Andrew can add a little extra magic to your day, taking the pressure off you while ensuring your guests are fully entertained.
With over 21 years of experience performing at weddings throughout the UK, it is easy to see why Andrew is the choice of so many couples for their very special day.
The Afternoon Package
(Between the ceremony and meal during the time the photos are being taken, or around wedding breakfast - approximately 2 hours).
This package is designed to run either when you and your guests arrive at the venue from the church or from when you come out of your ceremony if it is at the venue itself. Or before the wedding breakfast and in between courses.
Andrew will mingle with your guests ensuring they are entertained while the photos are being taken, this has several benefits for you:
1. Keeps guests entertained between photographs.
2. Keeps them in one place (this helps the photographer get all your photos in time).
3. Your photographer will probably take you to one side to do some artistic shots, again Andrew will entertain your guests while you are not there.
Once you are seated for the wedding breakfast Andrew at a selected time, will also perform a couple of very special tricks that are specially created for you, the bride and groom.
Once the guests are seated and in between courses some very special magic will be performed for some of your very specially selected family or friends. ( Their Mobile number will appear and names on chosen cards etc.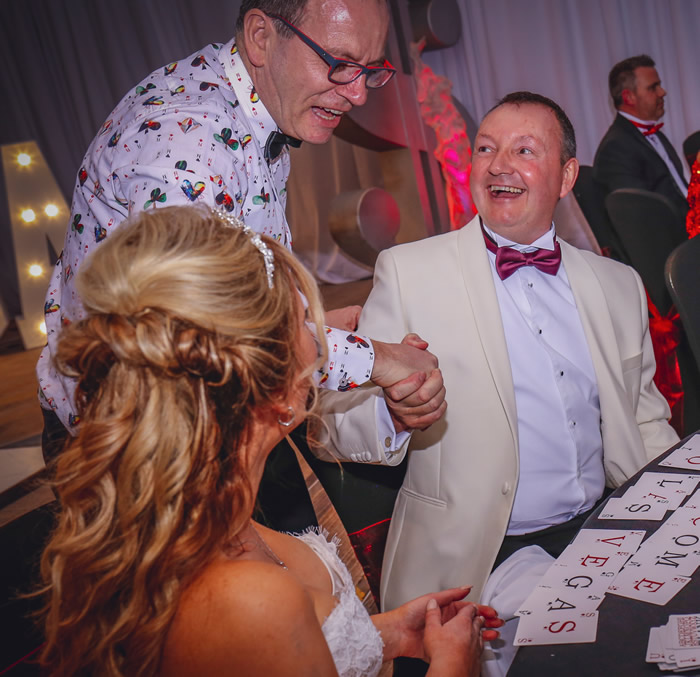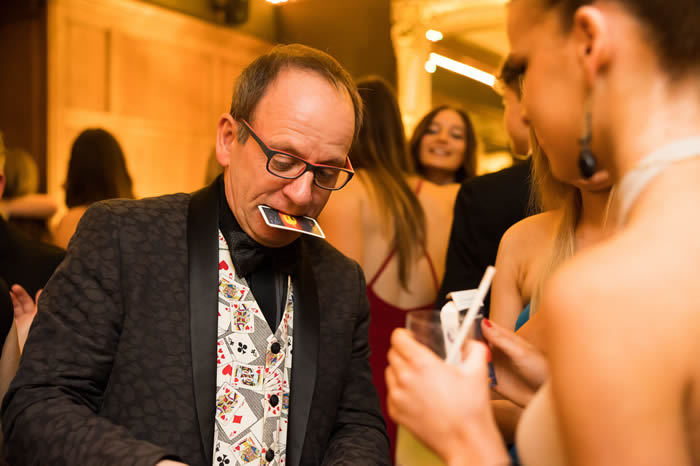 The Evening Package for reception
This is the busiest time slot as its when you have everyone from the daytime plus the evening guests.
Andrew normally starts at 7:30 pm and performs walk round and table magic, until 9:30 pm, 10 pm or 10:30 pm (depending on how many guests you have).
At a special time to suit you both Andrew will perform his special wedding tricks for you to enjoy and remember forever!