Be Amazed!
Introducing Acorns Magicians
We offer magicians with our casino packages, whether they are Theme nights, Weddings, Birthdays, Parties or any event. We also hire out our highly experienced in house magicians as a standalone package. Your friends & family will be stunned by the quality of our amazing team of magicians.
Andrew
Magic For All Ages
Andrew is a close-up party magician. For over 17 years all over the UK his fun personality and the style of his entertainment, have been the highlight of, parties, corporate events and weddings adding that something extra special.
His unique brand of FUN close-up magic is so flexible and engaging that it works wonders in a huge variety of occasions. Performed at close quarters, it means he can move freely amongst guests at the reception, in between courses during dinner, or as required throughout your party or event.
His warm and approachable personality enables him to break the ice comfortably, he spreads laughter throughout the room with his entertainment and creates magic with memories that guests will treasure for years to come.
Comments:
"It's like watching Dynamo"
"Best magician I have ever seen"
"You should be on television"
"Wow that was amazing"
"No way, did that really just happen?"
"How did you do that?"
"I will remember that trick for the rest of my life"
"Wow, that's incredible!"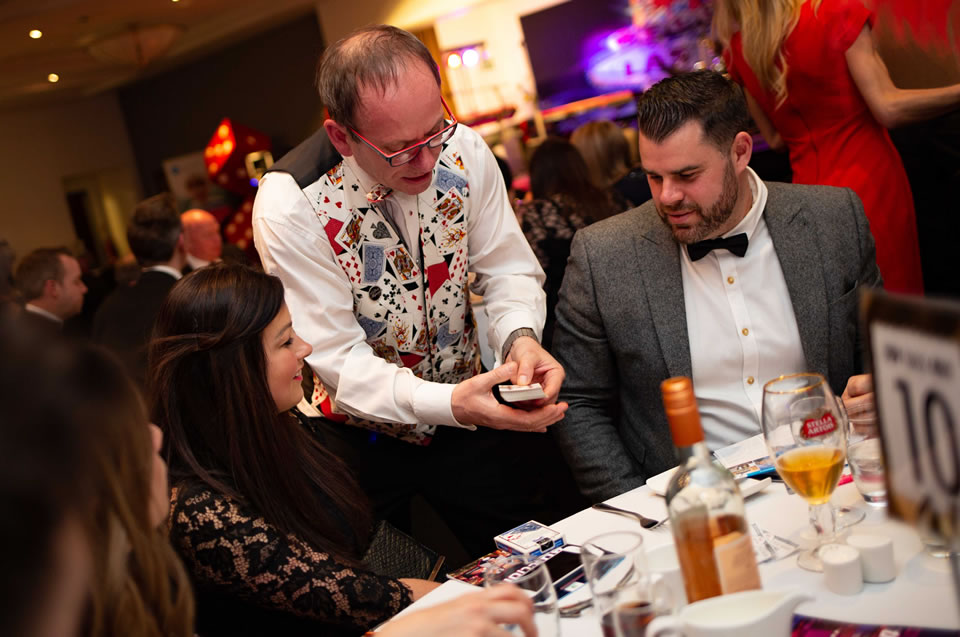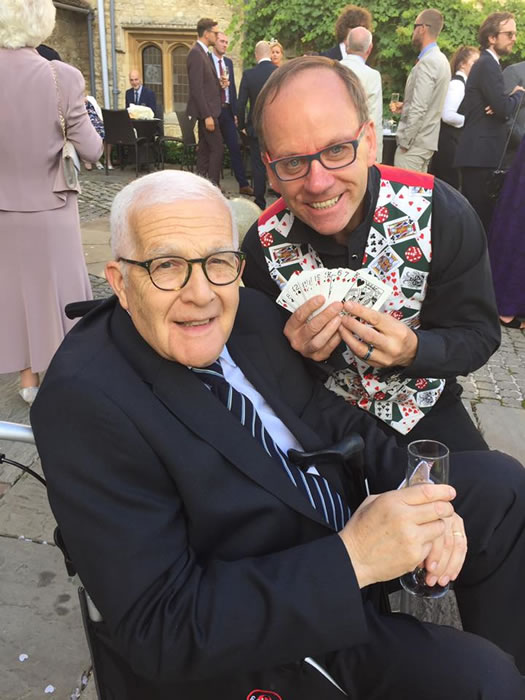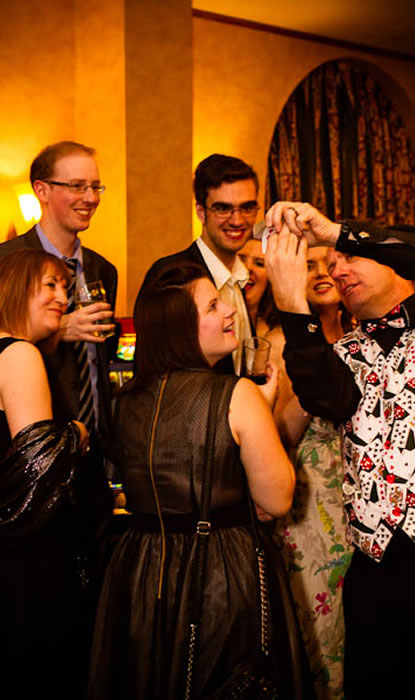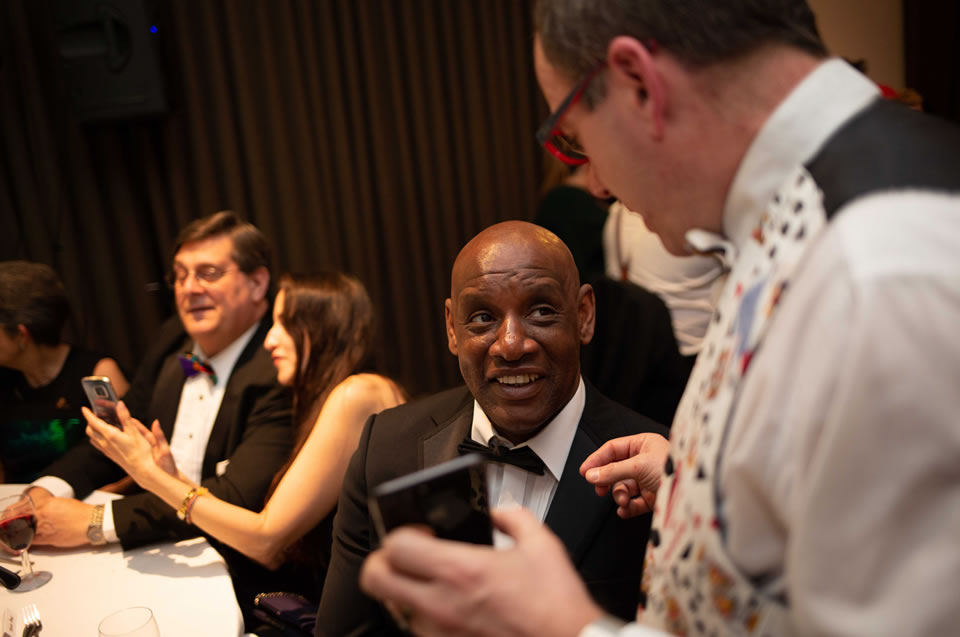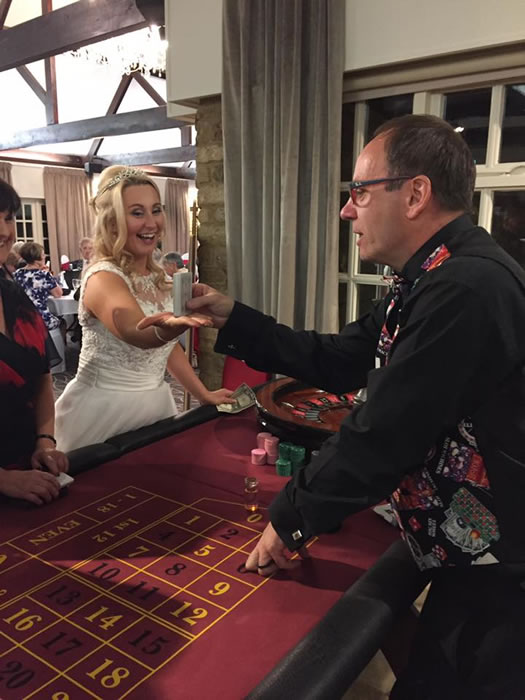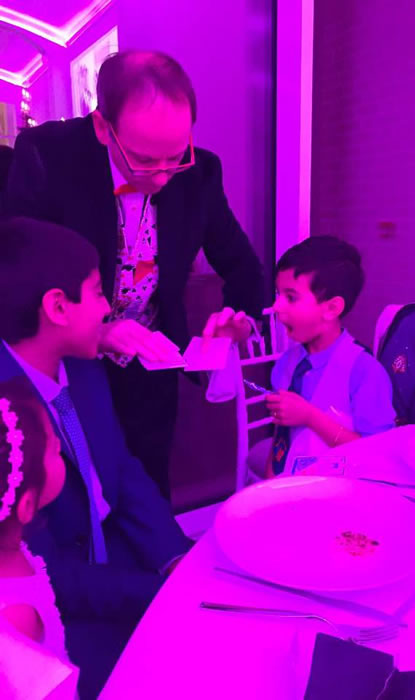 Jamie
Award Winning Magician and Entertainer
'East Midlands Wedding Entertainer of the Year 2017'
'Northamptonshire Close-Up Magician of the Year 2015'
Nationally 'Highly Commended' for entertainment within the wedding industry
Member of The Magic Circle and Equity (the Actors Union)
Jamie is a regular performer at the Royal Variety After Show Party, and has performed at hundreds of prestigious events all over the country – The England Rugby Team's briefing talk, Jamie Carragher's Official Retirement Dinner and New Year's Eve at The Shard, to name just a few.
Not just a highly skilled performer, Jamie is a true entertainer and naturally makes people laugh and smile whilst performing magic.
With over 10 years of performing experience under his belt, you can be sure that Jamie is the perfect choice of entertainment for your next event.